Solomon & Sons Chosen to Discuss Moving Tips on The Balancing Act
Solomon & Sons' owners Roy Cohen and Monica Hoffman recently sat down with the hosts of Lifetime TV Series The Balancing Act to discuss moving tips, common misconceptions, and what to look for when choosing a moving company. The segment, "Removing the Stress from Your Move: Efficient, Careful, Mindful Moving," aired on Lifetime TV in on 12/21/19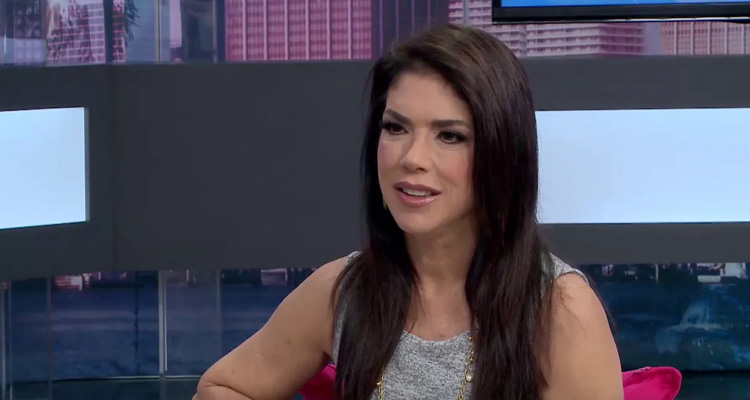 Empowering Customers with Education
The moving process can be tricky, with many companies being less than transparent when providing a quote. Finding a reputable moving company you can trust with your belongings can be overwhelming, especially for women in a male-dominated moving industry.
The Balancing Act is a morning show by co-hosts Julie Morgan and Olga Villaverde that discussing the hottest topics for on-the-go, modern women. The show's purpose is to empower women through educational content to help balance and enrich her life every day. When you're in the market for a move, you should feel empowered to make the most informed decision given your budget and needs.
Solomon & Sons was chosen for this unique opportunity over other moving companies because of their focus on service, transparent pricing, and customer education - aligning with the values of the show. Solomon & Sons stands out from the competition by offering custom moving plans and binding in-home estimates so customers are never surprised by the bill at the end of the move.

Solomon's Customer Education Extends to The Big Screen
Getting a moving estimate can be complicated when no two moves are exactly alike. In the segment, Roy and Monica will discuss common misconceptions about moving, as well as scams to watch out for. Knowing what to look for when getting an estimate will help you avoid falling victim to an unlicensed mover or a surprise bill at the end of your move. Solomon & Sons prides themselves on offering free, binding in-home estimates.
Because Solomon & Sons is an independent, family-owned business, they have the flexibility to offer customized moving plans to fit your specific needs and price. Whether you need packing services and short-term storage or prefer a more DIY move, they will educate you on your options so that you're only paying for what you need - and not a penny more!

In the market for a move?
While moving is often the beginning of an exciting fresh start, it's no secret that moving is a stressful experience, whether moving across town or across the country. It's more than merely moving your belongings - it's a relocation of your life. With so many options of moving companies, it's hard to know who to trust and who will deliver the best service at the best price. With Solomon & Sons, you know you'll receive transparent pricing, customizable moving options, and unparalleled customer service. Leave the hassle of moving to the experts and celebrate your transition to a new location with the professional moving experts at Solomon & Sons.
About Solomon & Sons Relocation Services
Solomon & Sons Relocation Services is a nationwide, full-service moving and storage company based in South Florida. Unlike traditional moving companies, we provide custom plans for any need and budget—and as an independent, family-owned business, we can do just that! Our full-service movers are courteous, reliable, and have the expertise needed for maximum efficiency and cost-savings.
Whether you're moving locally or need long-distance movers who will get the job done right, Solomon & Sons will provide you with a moving experience you simply won't find anyplace else!
read more